SUREFIRE Advisors and Consultants
The SureFire approach to meeting the needs of our clients is a unique approach in harnessing the skill set, teaching ability, proficiency, experience and integrity of our consultants, advisors and work leaders. We only solicit the best in their field of expertise and pride ourselves to be in association with these esteemed professionals. We are in constant recruitment for such professionals to meet the needs of our clients in all geographic areas and will add our affiliates as we grow into our clients needs. Please read our professional staff's curriculum vitae below. If you have additional questions or special needs, please call us at your convenience so we can discuss adjustments that will fit your needs.
Woody Bouska is president and owner of SURE-FIRE TRAINING INC. He has an extensive background that includes over 30 years of experience in the wildland and municipal fire/rescue service, with over 13 years as a Fire Crew Captain with Cal Fire. His areas of specialized expertise include: leadership development, life safety, hazard mitigation, emergency preparedness, and fire suppression tactics and strategy. During the last four years of his tenure with Cal Fire, Woody worked closely with the California Conservation Corps (CCC) providing leadership and crew development as part of a joint cooperative agreement between the CCC and Cal Fire in southern California.
Woody is a qualified wildfire mitigation specialist who has extensive experience with wildland urban interface issues including: fuels management, hazard assessment, and pre-suppression planning techniques. He has been responsible for the planning, implementation and supervision of prescribed fires, fuels management projects, pre-suppression and community wildfire plans for private and government entities.
Woody is an accredited California State Fire Instructor who teaches a variety of courses at Fire Academies and other venues throughout the State. Woody has multiple all-risk State and Federal qualifications including: Safety Officer, Strike Team Leader, and Division Supervisor. He holds a C-Faller certificate and was a regional chainsaw program coordinator, instructor, and certifier for Cal Fire. He has also authored and developed numerous training programs and articles. He received his formal education from UC Davis in the Biological Sciences.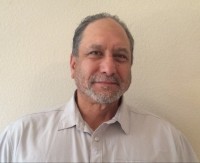 Dave Kalahele
David Kalahele has worked in the public service with the East Bay Regional Park District for over 35 years as a Park Ranger, Firefighter and Union Officer. He served as an active Union Officer for 33 years, and has seasoned experience in the leadership positions of: Union President, Executive Board Officer, Chief Union Steward, and Council Delegate. He has a wealth of expertise in employee and management relations, contract negotiations, conflict and problem resolution, and supervisor and employee motivational techniques. Dave is a Certified State Fire Training Instructor and has intensive experience providing leadership methodology, coaching, mentoring and employee development training.
Our leadership and team-building classes provide the practical skills to enable your organization to handle both day to day employee relations issues and build a positive long-term work environment.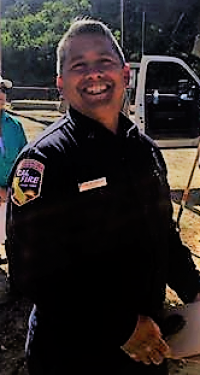 Captain Easley
Patrick Easley is a retired Cal Fire Captain. He also worked for the US Forest Service on the San Bernardino National Forest, the Bureau of Land Management in Oregon and California and the US Border Patrol Eagle Pass Texas Del Rio Sector.
He has helped develop and implement fire training programs for the Pepperdine University Volunteer Fire department and the California Conservation Corps
He was a full-time tenured Professor/Director/Department Chair of the Fire Technology program at Oxnard Community College and the Coordinator for the Oxnard Community College Fire Academy.
He has been utilized as a subject matter expert/consultant by the Rand corporation and by a contractor for training Iraqi firefighters thru the Iraqi Provisional Government.
Captain Easley has worked in 8 Cal Fire Units from the heavily urban/city stations in the Santa Clara, Riverside and San Bernardino Units to the rural stations of the Tulare Unit and with Hand Crews at the Susanville Training Center and at Ventura Camp.
Captain Easley has a Bachelor of Science Degree from Cal Poly Pomona, attended the Federal Law Enforcement Training Center in Glynn county Georgia studying Arson for Profit with the Department of Alcohol, Tobacco and Firearms.
He currently teaches numerous Fire Marshal courses and is a certified California State Fire Marshal Master Instructor, Instructor I, II and III. He is also a certified American Heart Association, California Specialized Training Institute and National Wildfire Coordinating Group instructor.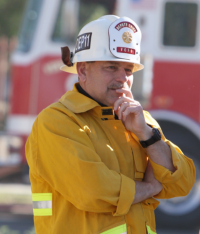 Chief Mike LaPlant
Chief Mike LaPlant retired as the Deputy Chief for Ventura County Fire Department in 2014 and has provided a variety of consulting and training services in emergency management. Recently, Mike also aided the Santa Paula Fire Department working as an Assistant Chief providing administrative support and operational expertise.

Some of his current qualifications include: Type 2 Operations Section Chief, Type 2 Planning Section Chief, and Incident Safety Officer. He is currently serving as an Operations Branch Director on a Federal Type 1 Incident Management Team in California. His national incident response experience includes major wildland fires, hurricanes and other all-risk incidents. Mike has over 15 years' experience as a member and chair of the FIRESCOPE Taskforce. He continues to provide national support, consulting and training for Incident Management Team development and the Incident Command System.
Mike is a registered California State Fire Training Instructor, and has taught for the National Fire Academy, Emergency management Institute as well as for a variety of Fire Academies and Emergency Response Organizations throughout the US.
He holds Bachelor of Science Degrees in Advanced Fire Service Administration as well as Fire Protection Technology.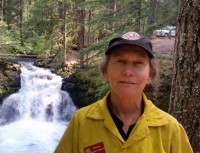 Ann Marx
Ann Marx recently retired as the Wildland Fire Specialist with the City of Santa Barbara Fire Department after 21 years and worked with the US Forest Service as a Fuels Management Specialist and Firefighter for 18 years.
Ann's experience has made her highly knowledgeable and successful in developing and implementing wildland fire programs; including planning, administration, organization, implementation, monitoring, funding, code development and enforcement, field implementation, resource protection, environmental compliance, coordination, training, and Federal, State and Local regulation compliance. During her career with the US Forest Service she specialized on implementing a large scale vegetation management program using hand, mechanical and prescribed fire methods.
Her career has included working with local communities, Homeowners Associations, Businesses, Fire Prevention, Biologists, Fire Operations, City Staff, City Council and Commissions and cooperating agencies to mitigate the impact of wildfire in the Wildland Urban Interface.

Ann is qualified as a Type 1 Planning Section Chief and is currently on a Federal Type 1 Incident Management Team. She has more than 38 years responding to national all risk emergency incidents in both Planning and Operational functions.

Ann is a qualified California State Fire Training Instructor.

She is skilled in grant writing, accomplishment and administration, Geographic Information Systems (GIS) and wildfire Pre-Incident Planning and is an expert in incorporating landscape design to meet defensible space requirements. She holds a graduate level certificate in Forestry from California Polytechnic University in San Luis Obispo, CA.